From Jacobin
Giving Peace a Chance
Of course, Lennon will always be remembered as part of the '60s. He wrote and recorded "Give Peace a Chance"; on November 15, 1969, as they gathered at the Washington Monument to oppose the Vietnam War, half a million people sang Lennon's song, while Nixon sat alone in the White House, watching football on TV. That was one of the best days of the '60s.
Lennon's politics developed through several distinct stages, each marked by a new song. And "Give Peace a Chance" was not the beginning of Lennon's life with the Left. He had taken his first steps toward radical politics in 1966, when he and the other three Beatles defied the advice of their manager and publicly denounced the war in Vietnam. "We think about it every day," Lennon said. "We think it's wrong." That was a bold and risky move: at the time, only 10 percent of the American public agreed.
Lennon addressed the Left directly the year before "Give Peace a Chance," in August 1968, with a song that criticized radical activists: "You Say You Want a Revolution," he sang — and concluded "count me out." He complained about leftists "carrying pictures of Chairman Mao" and their "talk about destruction." Genuine liberation, he declared in interviews as well as that song, consisted of "freeing your mind," which could be achieved, according to Lennon, through psychedelic drugs and meditation.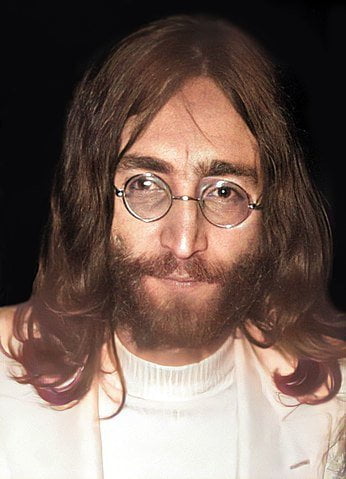 But that phase didn't last long. Lennon released an alternate version of "Revolution" in November 1968, on the White Album, that was different from the single. This one was slower, so the words were easier to understand — and after the lines "When you talk about destruction, don't you know that you can count me out," he added a single word: "in." Out, or in? He made his ambivalence clear.
After he got together with Yoko Ono in May 1968, Lennon learned that in order to transform himself, he needed to join in the work of transforming the world. Instead of posing personal liberation as an alternative to political action, he and Yoko would work together on both. And he would use his status as a celebrity to challenge not only the war but also the conventions of left-wing protest.