From CommonDreams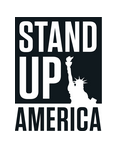 For Immediate Release
Tuesday, October 27, 2020
370 "Count Every Vote" Rallies Planned On Nov. 4 If Trump Contests Results, Prematurely Declares Victory
Bipartisan coalition grows to 135 groups as organizations prepare for massive post-election mobilization.
WASHINGTON – The Protect the Results coalition is coordinating more than 370 "Count Every Vote" events on November 4 should Donald Trump declare victory before millions of ballots are counted or otherwise contest the valid results. 
The groundswell of grassroots activity being coordinated by Stand Up America, Indivisible, and more than 135 grassroots organizations—including progressive and conservative advocacy groups, government watchdogs, and labor unions—comes after both Trump and Pence continually refuse to say whether they will accept the results of the election.
Here's what folks are saying about the mobilization:
From CNN: "Two progressive advocacy groups, Stand up America and Indivisible, formed a bipartisan coalition of 100 advocacy groups called Protect the Results that's organizing protests across the country should Trump try to challenge the results. 'We see these mobilizations as a critical way to counter any misinformation from Trump,' said Sean Eldridge, the founder of Stand Up America."
At Stake?

An existential threat to our democracy. A global pandemic. An unprecedented economic crisis. Our journalism has never been more needed.

Can you pitch in today and help us make our Fall Campaign goal of $80,000 by November 2nd?

Please select a donation method:
Additional events are being added to the map daily, and a list of current events can be found here.
###
This is the world we live in. This is the world we cover.
Because of people like you, another world is possible. There are many battles to be won, but we will battle them together—all of us. Common Dreams is not your normal news site. We don't survive on clicks. We don't want advertising dollars. We want the world to be a better place. But we can't do it alone. It doesn't work that way. We need you. If you can help today—because every gift of every size matters—please do. Without Your Support We Simply Don't Exist.
Please select a donation method:
Stand Up America is a progressive advocacy organization with over two million community members across the country. Focused on grassroots advocacy to strengthen our democracy and oppose Trump's corrupt agenda, Stand Up America has driven over 600,000 phone calls to Congress and mobilized tens of thousands of protestors across the country.
Organization Links