From CommonDreams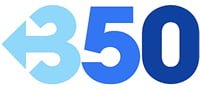 For Immediate Release
Thursday, October 22, 2020
Civil Society Condemn the Latest Attempt by the DRC Government to Undertake Oil Exploration in Protected Areas
WASHINGTON – The Democratic Republic of Congo's Minister for Hydrocarbons, Rubens Mikindo Muhima this week commissioned geological studies for 16 oil and 3 gas blocks in the DRC as a precursor to the awarding of tenders for exploration and exploitation. In his speech, Minister Muhima affirmed his belief that fossil fuels alone can revolutionize the economy of DRC.
In reaction to these developments, Ephrem Bwishe, an activist in the Democratic Republic of Congo (DRC) said,
"This newest decision by DRC to undertake exploration of oil and gas is a threat to Salonga and Virunga Parks, which are UNESCO World Heritage sites and home to the critically-endangered mountain gorillas and many other endemic species. 

As we have seen in other countries, oil and gas exploration won't directly benefit the local communities and will instead impoverish these people who depend on fisheries, farming and tourism.

As a citizen of DRC, I call on President Tshisekedi and his Government to cancel any oil exploration contracts signed in the past, and not undertake any future oil exploration activities in the protected areas. The government is an ally of its citizens and should act in their interests to protect and create opportunities that benefit the community's livelihood and preserve the natural resources in the region."
Never Miss a Beat.
Get our best delivered to your inbox.
Landry Ninteretse, Africa Team Leader at 350.org, said,
"DRC has an abundance of natural resources that it can exploit to meet its economic and development ambitions. Virunga and Salonga National Parks host many of these oil and gas blocks, meaning that DRC could effectively stand to lose the outstanding universal value and significant income derived from these two protected areas. No oil exploration or extraction should happen in such fragile ecosystems where people have been living in harmony with nature for centuries.

We thus call on the DRC government to reconsider oil and gas exploration and instead focus on the more viable income opportunities available in the country such as tourism, mining and agriculture."
On May 8, 2020, Minister Muhima presented the inventory of the oil and gas potential in the DRC and the Cabinet adopted a selection of 16 oil and 3 gas blocks, mostly in protected areas to undergo a tendering process that will culminate in the allocation of hydrocarbon rights.
Virunga and Salonga Parks have outstanding universal value, listed as UNESCO World Heritage Sites in 1979 and 1984, they play host to 43% of Africa's bird species, 27% of African mammals and more than 10% of these reptiles, amphibians, medicinal plants and several other rare endangered species that do not exist anywhere else in the world. This rich biodiversity that supports the livelihoods of millions of people is threatened by a series of licenses for oil exploration by the government of the Democratic Republic of Congo, through the Ministry of Hydrocarbons.
###
This is the world we live in. This is the world we cover.
Because of people like you, another world is possible. There are many battles to be won, but we will battle them together—all of us. Common Dreams is not your normal news site. We don't survive on clicks. We don't want advertising dollars. We want the world to be a better place. But we can't do it alone. It doesn't work that way. We need you. If you can help today—because every gift of every size matters—please do. Without Your Support We Simply Don't Exist.
Please select a donation method:
350 is the red line for human beings, the most important number on the planet. The most recent science tells us that unless we can reduce the amount of carbon dioxide in the atmosphere to 350 parts per million, we will cause huge and irreversible damage to the earth. But solutions exist. All around the world, a movement is building to take on the climate crisis, to get humanity out of the danger zone and below 350. This movement is massive, it is diverse, and it is visionary. We are activists, scholars, and scientists. We are leaders in our businesses, our churches, our governments, and our schools. We are clean energy advocates, forward-thinking politicians, and fearless revolutionaries. And we are united around the world, driven to make our planet livable for all who come after us.
Organization Links