From CommonDreams
Skip to main content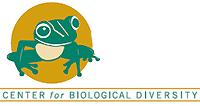 For Immediate Release
Thursday, December 3, 2020
Congress Urged to Provide $100 Million for Critically Endangered North Atlantic Right Whale
Emergency funding needed to prevent extinction.
WASHINGTON – More than 55 organizations urged leaders of Congress today to provide $100 million in emergency funding for the critically endangered North Atlantic right whale. Right whales are one of the most endangered species on the planet, with about 360 individuals remaining, of which only about 70 are breeding females.
Today's letter asks that a substantial portion of the $100 million be used toward ramping up the deployment of "ropeless" or "pop-up" fishing gear. This type of gear is already being deployed by fisherman around the world, including in waters off the U.S. East and West coasts, in the Gulf of St. Lawrence in Canada, and in Australia.
"After decades of half measures and constant underfunding, the right whale population has reached crisis status," said Stephanie Kurose, a senior policy specialist with the Center for Biological Diversity. "Without substantial funding to back the move to safer fishing gear, these iconic whales will likely go extinct in the very near future."
Today's letter notes that since 2017, at least 45 right whales have been killed or seriously injured in an ongoing, unusual mortality event unprecedented in modern times. Right whales are declining so quickly that scientists now predict the species could be functionally extinct by 2040 if current trends continue.
The Center and other groups filed an emergency rulemaking petition to protect right whales from becoming entangled in commercial fishing gear yesterday. The petition asks the National Marine Fisheries Service to find that entanglements in fishing gear are harming right whales and to issue emergency regulations to address that impact.
While the right whale faces many threats, entanglements in fishing gear remains one of the largest threats to the whales' survival. When right whales get entangled in commercial fishing gear, they can drown or drag the gear for weeks or months, for hundreds or even thousands of miles, until they ultimately succumb to starvation, infections, dehydration or exhaustion. Those that survive often suffer permanent injuries that interfere with breathing, feeding and reproduction.
"Congress's lack of urgency and political will to address the extinction crisis and get serious about saving these beautiful whales is heartbreaking," said Kurose. "Now more than ever, we need our leaders to take bold, meaningful action before it's too late."
###
This is the world we live in. This is the world we cover.
Because of people like you, another world is possible. There are many battles to be won, but we will battle them together—all of us. Common Dreams is not your normal news site. We don't survive on clicks. We don't want advertising dollars. We want the world to be a better place. But we can't do it alone. It doesn't work that way. We need you. If you can help today—because every gift of every size matters—please do. Without Your Support We Simply Don't Exist.
Please select a donation method:
At the Center for Biological Diversity, we believe that the welfare of human beings is deeply linked to nature – to the existence in our world of a vast diversity of wild animals and plants. Because diversity has intrinsic value, and because its loss impoverishes society, we work to secure a future for all species, great and small, hovering on the brink of extinction. We do so through science, law, and creative media, with a focus on protecting the lands, waters, and climate that species need to survive.
Organization Links
Share This Article