From CommonDreams
Skip to main content

A Better World Is Possible. We Will Only Get There If We Stick Together.
Our journalists work hard to inform by bringing you the news that matters – which is often about how the world is. But we think the most important part of our mission is to inspire—and so we work hard to bring you the voices of visionaries who dream about how the world should be. Independent journalism and democracy itself have never been more needed yet more fragile and at risk than now. Please—no amount is too large or too small—pitch in to support our people-powered model and keep Common Dreams alive and growing. Thank you. — Craig Brown, Co-founder
Please select a donation method:
Support Independent Journalism. The only thing that keeps us going is support from readers like you. Every contribution makes a huge difference. PLEASE GIVE NOW
Global Pandemic. Climate Emergency. Inequality. Poverty. Famine. Injustice.
We really are in this together. Without your support, Common Dreams won't exist. Can you pitch in right now and support our End-of-Year Campaign?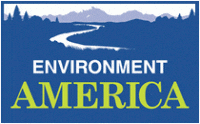 For Immediate Release
Friday, December 18, 2020
Environment America Members Submit More Than 13,000 Comments for Protection of the Arctic National Wildlife Refuge
Public opinion continues in favor of safeguarding our most pristine areas and endangered wildlife.
WASHINGTON – Environment America submitted 13,194 comments calling on the Bureau of Land Management (BLM) to protect the Arctic National Wildlife Refuge from drilling before the comment period for the Call for Nominations and Comments for the Coastal Plain Alaska Oil and Gas Lease Sale ended Thursday. The comments came from members representing all 50 states and Puerto Rico
The BLM is moving at a breakneck pace to finalize lease sales, despite public support for protecting the refuge, the unwillingness of major banks to fund Arctic drilling projects, and clear signals from the incoming Biden administration that they are committed to protecting this unique area.
Ellen Montgomery, Public Lands Director for Environment America, issued the following statement:
"The federal government and oil companies alike should be listening to the public will. With more than 13,000 Americans joining Environment America to tell the BLM that Arctic drilling runs directly counter to our country's historic commitment to protecting our most important wild places, it's clear what needs to be done. It's time to say no to drilling in the calving ground of the porcupine caribou herd. It's time to say no to drilling in the denning areas of the endangered polar bears. 
"The Trump administration must stop this rushed 'going out of business' process. We urge oil companies to sit this one out and we urge the incoming Biden administration and the new Congress to act decisively to protect this area forever."
###
This is the world we live in. This is the world we cover.
Because of people like you, another world is possible. There are many battles to be won, but we will battle them together—all of us. Common Dreams is not your normal news site. We don't survive on clicks. We don't want advertising dollars. We want the world to be a better place. But we can't do it alone. It doesn't work that way. We need you. If you can help today—because every gift of every size matters—please do. Without Your Support We Simply Don't Exist.
Please select a donation method:
Environment America is a federation of state-based, citizen-funded environmental advocacy organizations. Our professional staff in 27 states and Washington, D.C., combines independent research, practical ideas and tough-minded advocacy to overcome the opposition of powerful special interests and win real results for the environment. Environment America draws on 30 years of success in tackling environmental problems.
Share This Article