From CommonDreams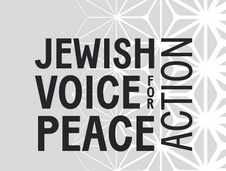 For Immediate Release
Thursday, October 22, 2020
JVPA Denounces State Dept Plan to Attack Human Rights Groups With False Accusations of Antisemitism
"The IHRA definition is not about keeping Jewish people safe—it's a cynical tool for censorship"
WASHINGTON – Jewish Voice for Peace Action is deeply disturbed that the State Department's "special envoy to monitor and combat anti-Semitism" is attempting to smear human rights organizations as antisemitic, due to their support for Palestinian human rights. Special Envoy Elan Carr is cynically using the International Holocaust Remembrance Alliance (IHRA) working definition of antisemitism, a deeply flawed and overly broad definition that conflates the Israeli state with Jewish people. This effort is the latest in a coordinated and documented campaign to silence and censor advocacy and activism for Palestinian rights.
Rabbi Alissa Wise, JVP Action Deputy Director:
"The Trump administration relies on division and fear to gain political power. We are witnessing an unprecedented rise in antisemitism in this country, encouraged by the White House. As Jews, we know how dangerous this fascism is. We can only dismantle antisemitism by dismantling all forms of oppression. We call on the State Department to uphold the First Amendment and drop the IHRA definition."
Never Miss a Beat.
Get our best delivered to your inbox.
Beth Miller, JVP Action Government Affairs Manager:
"As has been well documented, the IHRA definition is not about keeping Jewish people safe. It's a tool for censorship and, in this instance, for attacking a boycott movement for justice. This definition manipulates concern about Jewish safety and twists it into a vehicle to ban and criminalize support for Palestinian rights. It is dangerous for Palestinians, Jews and free speech."
###
This is the world we live in. This is the world we cover.
Because of people like you, another world is possible. There are many battles to be won, but we will battle them together—all of us. Common Dreams is not your normal news site. We don't survive on clicks. We don't want advertising dollars. We want the world to be a better place. But we can't do it alone. It doesn't work that way. We need you. If you can help today—because every gift of every size matters—please do. Without Your Support We Simply Don't Exist.
Please select a donation method:
Jewish Voice for Peace Action is an independent, non-partisan, 501(c)(4) political and advocacy partner organization of Jewish Voice for Peace. It is a multiracial, intergenerational movement of Jews and allies working towards justice and equality in Israel/Palestine by transforming U.S. policy.
Organization Links