From CommonDreams
Skip to main content
Dear Common Dreams Readers:
We believe that with a pandemic spiraling out of control, people desperately need information they can trust. But the path forward is full of obstacles and questions. Independent, progressive media is vital if the coming fights are to be properly understood—and won. Common Dreams has set a year-end fundraising goal of $100,000 by January 1 so that we may start 2021 at full strength. Please
—no amount is too large or too small—
pitch in to support our people-powered model and keep Common Dreams alive and growing. Thank you. — Craig Brown, Co-founder
Please select a donation method:
Support Independent Journalism. The only thing that keeps us going is support from readers like you. Every contribution makes a huge difference. PLEASE GIVE NOW
The Stakes Have Never Been Higher
Global Pandemic. Climate Emergency. Inequality. Poverty. Famine. Injustice. Please support our nonprofit journalism and help us start 2021 at full strength.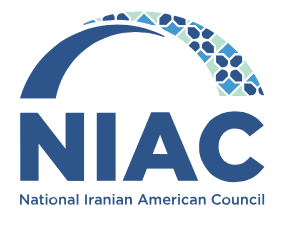 For Immediate Release
Thursday, December 24, 2020
NIAC Applauds Congressional Support for JCPOA Return
WASHINGTON – Jamal Abdi, President of the National Iranian American Council (NIAC), issued the following statement on the letter from 150 Members of the House of Representatives conveying broad Congressional support for President-elect Biden to return to the Iran nuclear deal:
"Joe Biden will inherit a far worse situation with Iran than his predecessor, Donald Trump. Returning to the nuclear deal with Iran will be the only credible and proven path for the President Elect to reverse Trump's failures, deescalate across the region, ease the sanctions pressure crushing the Iranian people and restore long-lasting restraints to Iran's nuclear program. 

"The letter finalized today from key foreign policy leaders in the House is a strong opening signal that Biden will have the Congressional support he needs to restore American compliance with the deal and that the agreement enjoys even more political support today than when it was originally struck.  Notably, the signers include lawmakers who previously opposed the diplomatic agreement. The last four years have clearly demonstrated what works and what doesn't work with Iran. The pressure-only approach led to Iran escalating its nuclear program, regional tensions skyrocketing, and sanctions that have devastated the lives of average Iranians. On the other hand, multilateral diplomacy removed the twin threats of war and an Iranian nuclear weapon. Trump's bluster and rejection of the nuclear deal returned those threats to the fore. Biden has a narrow window of opportunity at the start of his presidency to undo Trump's mess.

"Restoring American leadership starts with honoring our diplomatic commitments. President Elect Biden, as well as Reps. Price, Lee, Schakowsky, Meeks, Castro, Sherman and Spanberger, deserve tremendous credit for recognizing that includes immediately restoring U.S. compliance with the Iran nuclear deal."
###
This is the world we live in. This is the world we cover.
Because of people like you, another world is possible. There are many battles to be won, but we will battle them together—all of us. Common Dreams is not your normal news site. We don't survive on clicks. We don't want advertising dollars. We want the world to be a better place. But we can't do it alone. It doesn't work that way. We need you. If you can help today—because every gift of every size matters—please do. Without Your Support We Simply Don't Exist.
Please select a donation method:
The National Iranian American Council is a nonpartisan, nonprofit organization dedicated to advancing the interests of the Iranian-American community. We accomplish our mission by supplying the resources, knowledge and tools to enable greater civic participation by Iranian Americans and informed decision making by lawmakers.
Organization Links
Share This Article