From Jacobin
War On Whistleblowers
Snowden is indicated under the Espionage Act. This World War I–era law was originally used to criminalize opposition to US participation in the war and was vital to crushing the Left of that time.
In recent years, it has taken on a renewed significance as the government's charge of choice in a vicious war on whistleblowers and journalists. A whistleblower charged under the Espionage Act has no chance of mounting a reasonable offense.
The first and most famous whistleblower indicted under the Espionage Act was Daniel Ellsberg. He hoped to explain to a jury why he felt so moved to release the US government's secret history of its war in Vietnam, the "Pentagon Papers." Yet, when Ellsberg took the stand in his own defense and his lawyer asked why he leaked the Pentagon Papers, the judge intervened. Ellsberg's attorney was barred from asking the question, and Ellsberg was prohibited from explaining himself.
The Espionage Act does not require the government prove a defendant acted with the specific intent to harm the national security or aid a foreign power — which is precisely what most people understand espionage to be. The courts have permitted an interpretation of the statute as follows: If someone has security clearance or otherwise signed a nondisclosure agreement, and they give information to a party who isn't entitled to receive it, they have violated the Espionage Act. What that information was, whether the disclosure was in the public interest, or did any damage to national security is not relevant.
As a result, courts have barred defendants from even muttering the words whistleblower or introducing any evidence explaining their actions.
The court-martial of whistleblower Chelsea Manning illustrates many of the issues at stake. Manning pled guilty to a number of offenses related to the mishandling of classified information that potentially carried decades in prison. The government, not satisfied, put Manning on trial for violating the Espionage Act and "aiding the enemy."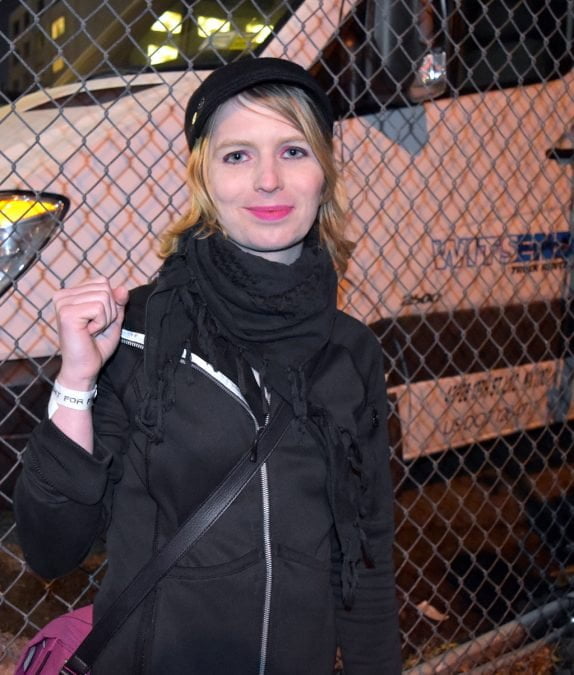 Aiding the enemy, unlike the espionage, required the government to prove something beyond the charge that Manning merely gave information to a journalist. As a result, Manning was acquitted of aiding the enemy but convicted under the Espionage Act.
Snowden admitted that he gave the NSA documents to journalists Glenn Greenwald and Laura Poitras. There is zero question about this. Based on this alone, Snowden is guilty under the law. A law like the Espionage Act has no place in a democratic society and should be amended, but it's what Snowden is facing.