From Jacobin
I should probably recuse myself from reviewing Sofia Coppola films.
Years ago, I worked as a receptionist for six months at her father Francis Ford Coppola's Zoetrope Studios. There, I occasionally watched the teenage Ms Coppola and her twenty-something brother Roman waft in and out of the Zoetrope offices — both of them sullenly beautiful and free as the air.
I was there when Francis Coppola gave his children a small film company of their own to run, the short-lived Commercial Pictures. I even watched as a large crane hoisted up Marlon Brando's desk from The Godfather so that it could be hauled in through the windows of young Roman's new office — Don Corleone's desk was simply too enormous to drag up the staircase or cram into the elevator.
Film critics almost always comment on the way Sofia Coppola's films deal exclusively with the world of the affluent and ultra-privileged, the world that she knows. But few critics have had a ringside seat, as I have, to the gorgeous luxury in which she was raised. Such ease, such splendid leisure, such immediate access to all showbiz opportunities, with so many of her dad's brilliantly talented cronies hanging around, taking an interest in Sofia's various career ambitions — screenwriting, photography, fashion, acting, and finally directing.
Anyway, the point is, I hated On the Rocks — her new film on Apple TV+ — even more than most Sofia Coppola films. But can my hatred be trusted? It's very pure hatred!
According to Apple's ad campaign, it's supposed to be a comedy. Maybe it's my bias talking, but On the Rocks sure seems more like a laugh-free, four-hour trudge. (Technically, it runs ninety-six minutes.)
Extraordinarily vapid, On the Rocks is oblivious to its own world of wealth, privilege, and access. It's inspired a sneering Slate piece entitled "What Is the Bougiest Status Symbol in Sofia Coppola's New Movie?" The bougiest is probably the first one listed: a vintage Chanel purse worn by the protagonist, Laura (Rashida Jones, herself the daughter of a famous mother and father), priced at $6,000, paired with a cool Strand Book Store tote bag, priced at under $30, that conveys this message about the wearer:
It's a duo that says "I can spring for couture when I want to, but I'm not above browsing the used books."
The movie's about daddy-daughter dysfunction involving Laura and her charming but domineering father, Felix (Bill Murray). Coppola is cagey about how much the relationship is based on her own with Francis Coppola, but in certain interviews, she admits that, in broad strokes, it provided inspiration:
I remember as a young woman my dad telling me, "This is what guys are thinking," his generation, his point of view. So I was thinking about that. I wanted them to be a little bit of an odd couple, a modern young woman and this old-world guy with those attitudes.
I don't think I've ever seen the once reliably wonderful Bill Murray less funny than he is here, playing Felix. Admittedly, there's not much for him to work with in the script, but once upon a time, Murray could get by without laugh lines entirely — his whole attitude toward life was inherently funny. Now, he's adopted a kind of coy, wide-eyed preciousness that's more baffling than funny.
Felix talks Laura into hitting swanky Manhattan bars and restaurants in pursuit of her husband, Dean (Marlon Wayans), an entrepreneur whose tech company is surging into the big money class. Laura is also very successful. She's a writer who's already received a big advance for an unwritten book. But she's got writer's block because she has two daughters and now has to be up early for them, meaning she has to try to write in the daytime. She used to write all night, you see.
Here, Sofia Coppola is drawing on her own life, trying to approach a "ridiculous" premise with "some realism." Just as Lost in Translation was inspired by her own youthful crisis of creative uncertainty alongside a failing marriage to director Spike Jonze, so is On the Rocks a highly personal film of twenty years later, charting a midlife crisis based on her own struggle to stay creative while navigating parenthood.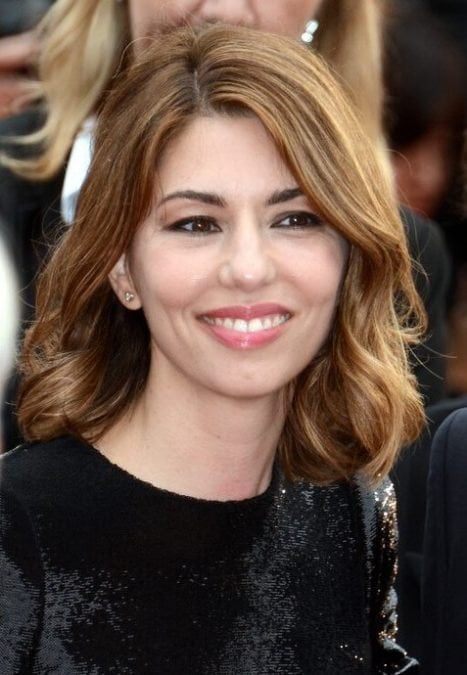 But it's not much of a struggle, since everyone tends to be ultra-successful in the Sofia Coppola Cinematic Universe. Felix, for example, is an art dealer who wears flashy suits and has a chauffeur to drive him around. But the issue in her films is how disconnected they are anyway — not actual struggle. How many alienated walks do they take, how much do they gaze disconsolately out of windows, how neurotically are they messing up their posh lives, while never seeming to realize that almost every problem they have is not only readily solvable but, in fact, hardly even counts as a problem in most people's estimation?
For a really bracing view of life among the rich and famous, you can look at the infinitely more endearing and insightful writing of actor-memoirist Carrie Fisher. Daughter of old-time Hollywood star Debbie Reynolds and one-time singing sensation Eddie Fisher — and famous in her own right as an actor after playing Princess Leia in Star Wars — Fisher always saw the freakishness of her tiny elite bubble, and she wrote about it as an outsider might: hilariously and mordantly.
Fisher was always recognizing the bizarre insularity of fame, as the way her mother relied on a network of movie star friends to help her through adolescence — Cary Grant was drafted into counseling a teenage Carrie about drug use based on his own experiments with LSD. Ava Gardner, living in London, once responded to a frantic phone call from Debbie Reynolds that sent Gardner racing to a London hotel to save young Carrie Fisher from a drug overdose.
Fisher loved to document the way her family and friends all lived in the lap of luxury but still tended to make such unholy messes of their lives, sometimes literally, as when her brother, Todd, found a hidden family gun and accidentally shot himself in the thigh, spraying Debbie Reynolds's whole white-on-white movie star bedroom with blood.
No such self-awareness exists in Coppola's films, but still, her fans are legion and include many film critics. In the interest of fairness, I'll quote someone who admires On the Rocks. Stephanie Zacharek of Time magazine says:
There's no tortured drama, no grand revelation. . . . [A]s with all of Coppola's pictures, it's the layering of details that counts, the accretion of sly but not minor observations that come to form the whole, like the stippled strokes of a Seurat painting . . . this is a clever and dexterous look at the way modern life, even a cushy modern life, can throw tricky curve balls — and a reminder that having money never protects you from loneliness and confusion.
If you're interested in a reminder that even the rich can't entirely buy off ordinary human emotions such as loneliness and confusion, then this is the cinematic Seurat painting just for you.