From CommonDreams
Skip to main content

Dear Common Dreams Readers:
We believe that with a pandemic spiraling out of control, people desperately need information they can trust. But the path forward is full of obstacles and questions. Independent, progressive media is vital if the coming fights are to be properly understood—and won. Common Dreams has set a year-end fundraising goal of $100,000 by January 1 so that we may start 2021 at full strength. Please
—no amount is too large or too small—
pitch in to support our people-powered model and keep Common Dreams alive and growing. Thank you. — Craig Brown, Co-founder
Please select a donation method:
Support Independent Journalism. The only thing that keeps us going is support from readers like you. Every contribution makes a huge difference. PLEASE GIVE NOW
The Stakes Have Never Been Higher
Global Pandemic. Climate Emergency. Inequality. Poverty. Famine. Injustice. Please support our nonprofit journalism and help us start 2021 at full strength.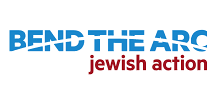 For Immediate Release
Tuesday, December 22, 2020
The Antisemitism Behind Kelly Loeffler's "Open Letter To the Jewish Community"
After posing with a neo-Nazi for a photo, Loeffler claims to speak for American Jews.
WASHINGTON – Bend the Arc: Jewish Action released the following statement on Monday in response to Sen. Kelly Loeffler's "open letter to the Jewish community," accusing Democratic challenger Raphael Warnock of antisemitism while focusing exclusively on policies relating to Israel:
"Kelly Loeffler is either unable or unwilling to understand the simple fact that Jewish Americans are Americans, period," said Stosh Cotler, CEO of Bend the Arc: Jewish Action. "The implication that American Jews have some kind of 'dual loyalty' is textbook antisemitism, and has been used for centuries to demonize Jewish people and justify persecution and violence."
"Sen. Loeffler is borrowing a page out of Donald Trump's playbook by pointing her finger at her opponent for antisemitism and claiming to care about the Jewish community, despite her history of appealing to white nationalists and using racist and antisemitic dogwhistles to spread division and fear among Georgia voters. Her attempts to make bigotry part of her campaign strategy make Jewish Americans less safe, whether we're walking down the streets of our neighborhoods or through the doors of our holy spaces. Her claim to speak for our community when her campaign puts us in danger is disgraceful."
Polling has repeatedly shown that Israel is a lower priority issue for American Jewish voters than domestic issues such as health care and the economy. Loeffler's decision to focus exclusively on Israel in a letter targeting American Jews is rooted in the antisemitic idea that Jews' primary loyalty is to Israel. President Trump has faced widespread criticism for using similar tropes, such as referring to Israel as "your country" in a call with American Jewish leaders in September.
Accusing powerful Black faith and political leaders of antisemitism appears to be a core part of Loeffler's campaign strategy, along with attacks about "radical socialists" reminiscent of attacks on the Civil Rights Movement. Loeffler made similar baseless accusations against the Black Lives Matter movement over the summer, and has frequently attempted to use these same smears against Warnock and other Democrats as well. She also accused former President Barack Obama of antisemitism, and even tried to smear Georgia Senate candidate Jon Ossoff, who is Jewish, as antisemitic and anti-American.
"Kelly Loeffler clearly thinks the best way to revive enthusiasm and distract voters from her photos with neo-Nazis and her insider trading scandal is to tokenize and scapegoat Jewish Americans while cozying up to the worst elements of the GOP base," added Cotler. "Georgia voters of all backgrounds are joining together to reject Loeffler's attempts to use antisemitism and bigotry to hold onto power, and choose senators who represent kindness and decency instead of division and fear."
###
This is the world we live in. This is the world we cover.
Because of people like you, another world is possible. There are many battles to be won, but we will battle them together—all of us. Common Dreams is not your normal news site. We don't survive on clicks. We don't want advertising dollars. We want the world to be a better place. But we can't do it alone. It doesn't work that way. We need you. If you can help today—because every gift of every size matters—please do. Without Your Support We Simply Don't Exist.
Please select a donation method:
Bend the Arc is uniting progressive Jewish voices across America to fight for justice for all.
Organization Links
Share This Article