From Jacobin
World War Three
The middle of the twentieth century saw a flourishing of people's movements in Latin America that threatened to upend the rigid hierarchies of the hemisphere: feminist and workers' movements, movements for indigenous rights, peasant-led movements for agrarian reform, and leftist movements, to name a few. Naturally, they had to be stopped.
Until then, Washington-backed juntas and dictatorships had successfully kept a lid on such social change, or simply overthrew whatever governments those movements succeeded in forming. Such changes, after all, directly threatened not just the power and privileges of the region's long-standing elite, but Western business interests, too. So it was that, at the prodding of US-owned corporations like Chase Manhattan, Anaconda Copper, and Pepsi, former corporate lawyer and then-president Richard Nixon backed the military overthrow of Salvador Allende's democratically elected socialist government in 1973, and its replacement by a vicious dictatorship under General Augusto Pinochet.
But for the region's paranoid leadership, even their internal campaigns of terror were not enough. So, in 1975, the governments of Chile, Argentina, Bolivia, Paraguay, and Uruguay secretly met in Santiago, Chile, and agreed to work together to spy on and track "suspicious individuals" and organizations "directly or indirectly linked to Marxism." Before long, Brazil, Peru, and Ecuador joined up, too. The information-gathering initiative was dubbed "Condor," in honor of the national bird of several of the participants, including the host country.
Despite what the minutes stated, this was no mere surveillance pact. What Operation Condor meant in practice was that the state kidnappings, torture, and murder that had run roughshod over the remaining pockets of dissent within these countries would now go beyond their national borders. If you were a leftist or anyone else the government saw as a threat, then escape, exile, and even asylum would no longer save you. There was nowhere to hide.
"Argentina was still a democracy at the time, and was a safe haven for many leftists who had been forced out of several countries in the Southern Cone," says New York University associate professor Remi Brulin. "Suddenly, they realized that was not safe anymore."
While Condor officially lasted only a few years, the region's governments had long collaborated in less formalized ways to stamp out their political opponents. According to the Database on South America's Transnational Human Rights Violations, between 1969 and 1981, such cross-border operations claimed at least 763 victims of atrocities ranging from kidnapping and torture to outright murder, nearly half of them Uruguayan, close to a quarter Argentine, and 15 percent of them Chilean. Most of these atrocities took place in Argentina, which saw 544 cases, with Uruguay a distant second at 129.
As explained in a 1976 report by Harry W. Shlaudeman, Richard Nixon's assistant secretary of state for inter-American affairs, South American officials like Uruguay's foreign minister Juan Carlos Blanco Estradé ("one of the brighter and normally steadier members of the group") saw themselves as fighting a "Third World War," with "the countries of the southern cone as the last bastion of Christian civilization." Having come to power "in battle against the extreme left," he noted, these repressive governments had "their ego, their salaries, and their equipment-budgets" inextricably wrapped up in this concept.
The result was a stream of often stomach-churning crimes. The typical Condor operation might go something like this: once a target was identified, a team — made up of nationals from one or more member countries — would find and surveil the individual, before a second team snatched and spirited them away to a secret prison, sometimes in the country they'd been found, sometimes elsewhere. There they would be held and tortured, including beatings, waterboarding, mock executions, electrocution, rape, and worse, sometimes for months on end. In some cases, family members were kidnapped and tortured, too, or even stolen from them, for no reason beyond sadism. According to the database, there are at least twenty-three cases of the kidnapping of victims' children, passed off to their killers to be raised as their own.
Few survived, though more often than not, the exact fate of those who were taken isn't clear. They were simply never heard from again. On occasion, survivors brought back word about the disappeared, such as witnesses who remembered Jorge Isaac Fuentes Alarcón, a sociologist arrested while crossing the Argentina-Paraguay border and accused of being a courier for the far-left Chilean group MIR. The stories were never pretty. Those witnesses later testified that they'd seen Fuentes arrive at the Villa Grimaldi death camp in Santiago covered in scabies, with one victim-turned-collaborator-under-duress recalling that he was chained in a doghouse full of parasites, mockingly referred to as "pichicho" (street dog).
Yet such testimony also spoke to the resilience of the human spirit and the sense of solidarity that knitted such leftist groups together. Fuentes was in good spirits, witnesses said, and bucked up other prisoners by singing. One young prisoner recalled how Patricio Biedma, another arrested MIR member, had been a father figure for him in prison, teaching him how to survive. Biedma's wife and three children never learned what became of their loved one.
Though Condor ostensibly targeted "guerrillas" and "Marxists," the people of South America learned early on and in an especially brutal way what US protesters and law-abiding Muslims would learn after the Bush years: that such malleable terms can be stretched to mean almost anyone.
"Operation Condor pursued many types of political opponents, including congressional representatives, former ministers, human rights advocates (including people in Amnesty International), constitutionalist military officers, peasant leaders, unionists, priests and nuns, professors and students," says J. Patrice McSherry, professor emerita of political science at Long Island University. "Condor targeted not only the Left, but also the center-left and other democratic sectors that were fighting to demand their rights and make more inclusive the elitist democracies of the era."
"First, the aim was to stop terrorism," one operative from the Department of National Intelligence (DINA), Chile's feared secret police, explained. "Then possible extremists were targeted, and later those who might be converted into extremists." Or, as one Argentine general put it: "First we will kill all the subversives; then we will kill their collaborators; then their sympathizers; then those who are indifferent."
Though this was supposed to be justified by the dire threat of left-wing violence, it's hard to take such a threat seriously today. Not only were the Condor governments targeting individuals who were peaceful or unconnected to any revolutionary movements, but those movements had largely been defeated or even given up on armed struggle. As Shlaudeman put it to Henry Kissinger in 1976: "Both terrorists and the peaceful left have failed. This is true even in the minds of studious revolutionaries." Fernando Lopez has argued that the regimes "grossly overstated the threat posed by the revolutionary movements" so they could go after their real target: the opposition in exile, who drew global sympathy and solidarity, and isolated the Condor governments internationally.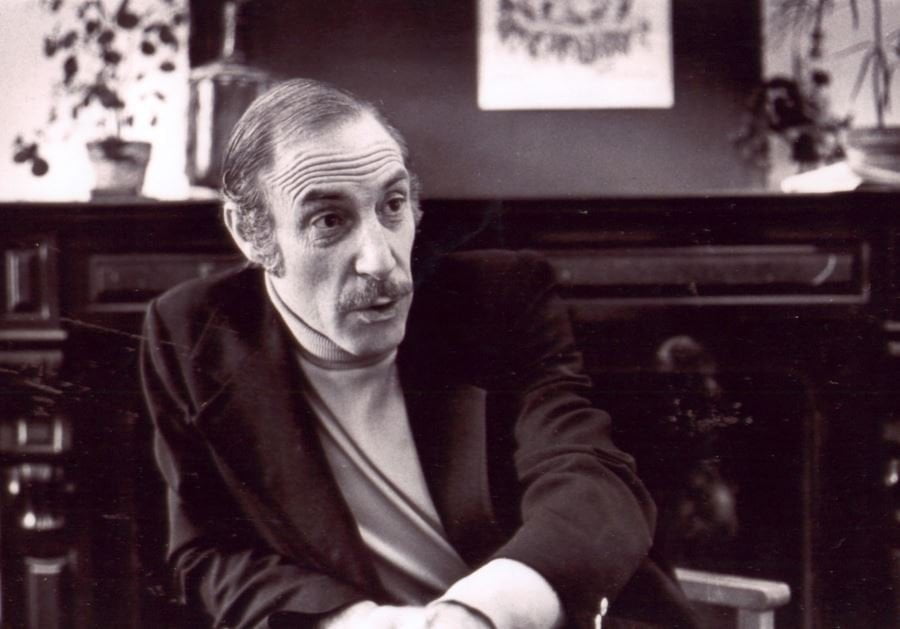 Their plans weren't confined to the continent. Twelve of the victims of cross-border operations came from countries outside of the region, including the UK, Italy, France, and the United States, while some of the most high-profile targets were assassinated in European countries, making Condor not just a transnational operation, but a global one. As exiled left-wing and moderate opponents of Pinochet's dictatorship planned to campaign for diplomatic isolation of the country, he plotted to take them out.
Agents of DINA planned attacks in Portugal and France, and tried repeatedly to kill Carlos Altamirano, general secretary of the Socialist Party of Chile: once in Mexico, when they showed up too late; several times in Paris, when they were foiled by French intelligence; and once in Madrid, where the attempt failed. Bernardo Leighton, the founder of Chile's Christian Democrat Party, may not have been a radical — he opposed much of Allende's program — but he was guilty of meeting with Socialist leaders to form an opposition front of exiles against the regime. He survived a gunshot to the back of the head in Rome, but was left with permanent brain damage, ending his opposition activities.
While Pinochet took a leading role, the targets weren't just Chilean. Scotland Yard prevented the assassination of Uruguayan senator Wilson Ferreira Aldunate in London, while then-representative Edward Koch, later to become mayor of New York City, was warned by then-CIA director George H. W. Bush that there was a threat on his life, thanks to his successful amendment to end US military aid to Uruguay. In Buenos Aires, two Uruguayan legislators and two activists were kidnapped in the early morning and later found with shots to the head in a car left under a bridge. Meanwhile, as journalist John Dinges has pointed out, a slew of seemingly natural deaths in a few short years of opponents in exile of the continent's various dictatorships raises further suspicions.
Perhaps the most famous victim of Condor was Orlando Letelier, Allende's former ambassador to the United States. After being detained and tortured by the regime following the coup, diplomatic pressure allowed Letelier to escape and eventually return to Washington, DC, where he soon became one of the most visible and influential members of Chile's opposition to exile. Set up in the heart of American power and hobnobbing with US officials and their families, Letelier led a successful legislative campaign to ban US arms sales to Chile, lobbied against a $63 million investment by a Dutch company into the country, and fiercely criticized Pinochet's free-market economic reforms.
All of it made him a marked man. In 1976, two DINA agents entered the United States on passports from Paraguay, a fellow Condor member, and with the help of two exiled Cuban anti-communists, rigged a bomb to Letelier's car that detonated right on DC's Embassy Row, killing him and one of his two American passengers. Until September 11, 2001, it would remain the worst act of foreign terrorism on US soil.