From Jacobin
Another Grim Winter
The inaction calls to mind the federal government's failure to rise to the occasion during the early years of the Great Depression.
At the time, there was a delusional but stubborn belief that the crisis, attributable to mysterious and chimerical but ultimately self-stabilizing markets, would soon disappear as suddenly as it had appeared. This optimism was convenient, because before the New Deal there was no national apparatus for the administration of public relief anyway.
In the absence of an earnest government relief response, which would have demanded (and eventually did demand) massive expenditures on public jobs and other relief measures, President Herbert Hoover spoke of the urgent necessity of mutual aid.
In October of 1931, he gave an address which emphasized the role of volunteer community groups, churches, fraternal organizations, and other non-state organs of charity. "This task is not beyond the ability of these thousands of community organizations to solve," he said. Hoover continued:
To solve this problem in this way accords with the fundamental sense of responsibility, neighbor to neighbor, community to community, upon which our Nation is founded…

It is with these convictions in mind that I have the responsibility of opening this nationwide appeal to citizens in each community that they provide the funds with which, community by community, this task shall be met. The maintenance of a spirit of mutual self-help through voluntary giving, through the responsibility of local government, is of infinite importance to the future of America…

No governmental action, no economic doctrine, no economic plan or project can replace that God-imposed responsibility of the individual man and woman to their neighbors."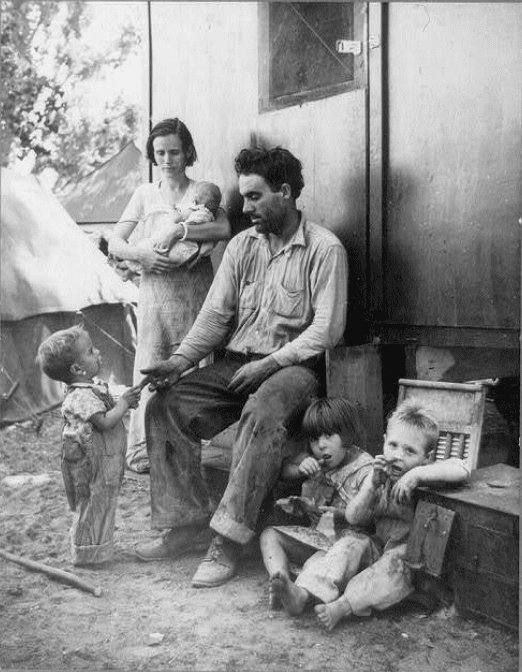 It was an abdication of political responsibility smuggled inside an appeal to individual morality.
In some ways, 2020 looks similar to 1931: a deepening economic crisis, a vacuum of national political leadership, inadequate welfare infrastructure, metastasizing inequality, and the sentimental and mistaken belief that generosity from family and strangers can substitute for a concerted nationwide economic relief program.
Hoover hoped that "upon this Thanksgiving Day we have removed the fear of the forthcoming winter from the hearts of all who are suffering and in distress." But the winter of 1931 was long and grim, and ours will be too if Americans are left to look out for themselves and each other in haphazard fashion.
The Senate proposal is better than nothing, which is what Americans have seen from the federal government for several months. But it's not nearly enough to stop the bleeding. For that, we need an ambitious agenda of public employment and social programs on par with the New Deal.
And to stave off future grim winters we need to replace our capitalist economic system, which is fundamentally reliant on individual precarity and prone to collective crisis, with a socialist system that is stable and humane.