From CommonDreams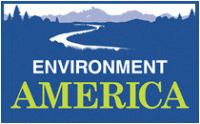 For Immediate Release
Monday, November 23, 2020
U.S. Set To Retake Global Leadership on Climate With Choice of John Kerry as Biden's "Climate Czar"
In a first, President-elect Biden will also sit Kerry on the National Security Council.
WASHINGTON – President-elect Joe Biden on Monday named former U.S. Secretary of State and U.S. Senator from Massachusetts John Kerry the "climate czar" for the incoming administration. Biden has cited "the battle to save the climate" among his top five priorities. As the special presidential envoy for climate, Kerry will lead the administration's efforts on global warming from a seat on the National Security Council. Although Kerry will not be our nation's first climate czar (the position was held by former EPA Administrator Carol Browner in the Obama administration), it is the first time the National Security Council will include an official dedicated to climate change. 
In response, Matt Casale, U.S. PIRG's Environment Campaigns director and Andrea McGimsey, senior director of Environment America's Global Warming Solutions Campaign, made the following statements: 
"Climate change is the problem of our generation, but for the past four years, the federal government has largely abandoned its duty to act. We now have an opportunity to reestablish the U.S. as a global leader in the fight against climate change, and as a key architect of the Paris Agreement and longtime environmental champion, Secretary Kerry is a great choice to lead the federal charge. It's encouraging to see that President-elect Biden is following through on his pledge to prioritize climate by picking Secretary Kerry for the role and putting him on the Security Council. We look forward to working with Secretary Kerry to make up for lost time and moving forward bold and impactful climate action," said Casale.
"John Kerry is a long-time climate champion who deeply understands the climate crisis and the myriad of solutions that we can implement right now. He also understands so well how our country is governed, and he is a brilliant choice to lead climate progress in the new Biden administration. We look forward to helping him with all that we can muster, especially to build bipartisan support. 
"Americans understand that we need to cut planet-warming pollution as quickly as possible for the sake of our coastal communities facing sea level rise, our farmers trying to grow crops amidst increasingly extreme weather, and our Western states dealing with more ferocious and bigger wildfires. We all want President-elect Biden to be successful in solving climate change, and John Kerry will be a tremendous leader on this existential issue for our country and the world," said McGimsey.
###
This is the world we live in. This is the world we cover.
Because of people like you, another world is possible. There are many battles to be won, but we will battle them together—all of us. Common Dreams is not your normal news site. We don't survive on clicks. We don't want advertising dollars. We want the world to be a better place. But we can't do it alone. It doesn't work that way. We need you. If you can help today—because every gift of every size matters—please do. Without Your Support We Simply Don't Exist.
Please select a donation method:
Environment America is a federation of state-based, citizen-funded environmental advocacy organizations. Our professional staff in 27 states and Washington, D.C., combines independent research, practical ideas and tough-minded advocacy to overcome the opposition of powerful special interests and win real results for the environment. Environment America draws on 30 years of success in tackling environmental problems.