While the following list of political abuses of U.S. psychiatry and psychology begins with the infamous Project MKUltra and recent American Psychological Association torture scandal, this should not be taken to imply that these more sensational abuses are the most important ones. For gay Americans, Native Americans, and African Americans, the political abuse of psychiatry and psychology is a significant part of their traumatizing American history; and while MKUltra resulted in severe trauma and even death, mental health professionals' current enabling of dehumanizing American institutions continues to create, quite possibly, even greater damage.
In MKUltra, there was widespread involvement by at least 80 institutions (including universities, pharmaceutical corporations, and prisons) and 185 researchers, including some of America's leading psychiatrists such as Louis Jolyon "Jolly" West and leading psychologists such as Henry Murray. Among the subjects in one of Murray's MKUltra experiments at Harvard was a 17-year-old undergraduate Ted Kaczynski, and serving as a subject in another MKUltra experiment was a young prison inmate Whitey Bulger.
In recent times, the most well-known political abuse of psychiatry with regard to stigmatizing and disempowering a particular group is its psychopathologizing of homosexuality. The American Psychiatric Association in 1973—due to the political efforts of gay activists—finally relented and declassified homosexuality as a pathology in their diagnostic bible, the DSM.
Historically, the United States policy towards its indigenous peoples has been one of genocide through military invasion, starvation, induced disease, and cultural destruction, which has included the use of educational and mental health professionals. The political goals of this policy include land theft and enabling a standardized monoculture.
Dr. Benjamin Rush, "the father of American psychiatry" (his image adorns the seal of the American Psychiatric Association) typifies psychiatry's history of both racism and hypocrisy about it. In 1792, Rush argued that the "color" and "figure" of African Americans were derived from a form of leprosy, and he argued that with proper "treatment," they could be cured and become white. In 1851, Louisiana physician Samuel A. Cartwright attempted to psychopathologize slaves attempting to flee captivity with the mental illness he called drapetomania, for which he devised brutal behavioral modification "treatments."
While coercive and oppressive schooling is not the only pain for young people, it is a major fuel for inattention, passive-aggressive anger, substance abuse, anxiety, and depression, all of which are routinely labeled by mental health professionals as "symptoms" of mental disorders that result in "treatments" (increasingly consisting of medication). So, psychiatry and psychology help society maintain denial of the oppressive, anti-educational nature of standard schooling
Inattention, anger, substance abuse, anxiety, and depression can be quite normal reactions to an alienating and oppressive job, but mental health professionals routinely label these reactions as symptoms of mental illness to be medicated; and so psychiatry and psychology are used to depoliticize Americans from rebelling against their dehumanizing work life.
In recent years, a new huge group of Americans has been "thrown overboard":  millions of student-loan debtors with huge monthly debt payments. Their normal reactions of depression, anxiety, and anger have been pathologized, medicated, and thus depoliticized—subverting organizing for political action to abolish debt oppression.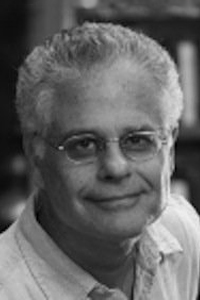 Bruce Levine, PhD