With this article TokyoProgressive inaugurates a discussion forum for selected articles appearing on this site.  Please go here to comment on the article and/or video.

Help the filmmakers "spread a message of peace and justice by providing funds for us to distribute this documentary that challenges the glorification of war and exposes the indoctrination of young children. If the public is informed about the serious and horrific nature of war they will be more likely to oppose unjustified conflict".  
Idiegogo Generosity Donor Page above
         寄付 Paypal below
Please watch this fil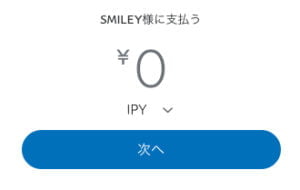 m by friend and Veterans for Peace member, Michael Hanes, an Iraq and Afghanistan combat veteran (producer), and Chris Smiley (director). The two "challenge the glorification of war and violence in our culture while exposing the propaganda of the Miramar military air show. This air show is one of many outlets where war and violence is given a warm, inviting, and exciting aura. The utter horror and brutality is never understood by so many. Promoting a positive image of war and violence to people, especially to children (as is done at this military show), is extremely dangerous. There is absolutely nothing cool, exciting, or heroic about ripping limbs, burning flesh, or shredding the organs of another human being. It is important for this reality to be understood by all if we want to see peace and justice. It is easy to rally a population for war if people are apathetic or excited about it".
Here in Japan, I often see posters advertising the Japan Self Defense Force (Jietai) at Tokuyama station, close to a joint base shared by the Jietai and the U.S. Marines.
Like the U.S. military, the Jietai seeks to recruit kids with images of cool, often using anime. While overtly militaristic images are avoided, the goal is the same-to recruit young people for cannon fodder, aiding the U.S. where they can get around the peace constitution that the Prime Minister is trying to modify or get rid of, or perhaps eventually, fighting for a war waged by a resurgent and increasingly militaristic and antagonist right. See also here and here.
And so we are hoping that this new film can be translated into Japanese and shown here. It is time for people to see what war is all about, to learn how we are indoctrinated to believe that war and killing are cool, or at least that serving one's country by enlisting in the military is foolish and hazardous both to one's own health and to those we callously label the enemy.
At the end of the film, World War II veteran and folk singer Jim Radford sings 1916 by Ian Kilmister. Raster himself went to war (Invasion of Normandy) at the age of 15.
16 years old when I went to the war,
To fight for a land fit for heroes,
God on my side, and a gun in my hand,
Chasing my days down to zero,
And I marched and I fought and I bled
And I died & I never did get any older,
But I knew at the time, That a year in the line,
Was a long enough life for a soldier,
We all volunteered,
And we wrote down our names,
And we added two years to our ages,
Eager for life and ahead of the game,
Ready for history's pages,
And we brawled and we fought
And we whored 'til we stood,
Ten thousand shoulder to shoulder,
A thirst for the Hun,
We were food for the gun, and that's
What you are when you're soldiers,
I heard my friend cry,
And he sank to his knees,
coughing blood as he screamed for his mother
And I fell by his side,
And that's how we died,
Clinging like kids to each other,
And I lay in the mud
And the guts and the blood,
And I wept as his body grew colder,
And I called for my mother
And she never came,
Though it wasn't my fault
And I wasn't to blame,
The day not half over
And ten thousand slain, and now
There's nobody remembers our names
And that's how it is for a soldier.
Articles linked from here:
Nippon Kaigi: Empire, Contradiction, and Japan's Future
Contemporary Political Dynamics of Japanese Nationalism
It Would Make No Sense for Article 9 to Mean What it Says, Therefore It Doesn't. The Transformation of Japan's Constitution 日本国憲法の変容 9条の文面は意味不明。しかるに文字通り受け止めるべからず
The Nomination of Article 9 of Japan's Constitution for a Nobel Peace Prize 日本国憲法第9条ノーベル平和章候補に
Please go here to comment on the article and/or video.
Please support our work.
Donations/寄付

TokyoProgressive Mailing List