Japan has enough plutonium for around 6,000 atomic bombs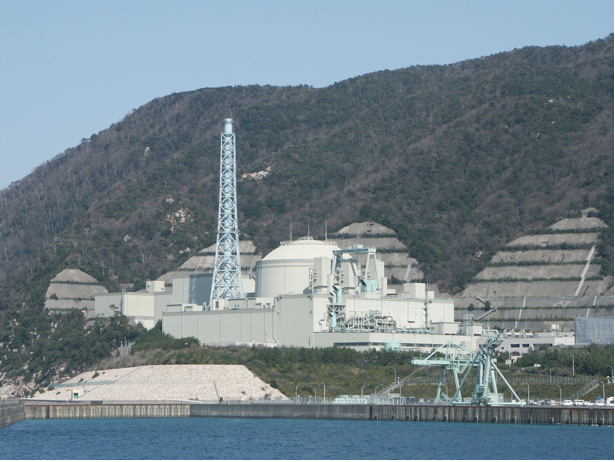 Monju Fast Breeder Reactor
Thomas Countryman, a former US Assistant Secretary of State for International Security and Nonproliferation under the Barack Obama administration, voiced fears that Japan's plutonium reserves – enough to make 6,000 bombs – could have a negative impact on Pyongyang and Washington's denuclearization talks.In an interview published on July 2 in the Tokyo Shimbun newspaper, Countryman said that Japan's plutonium stockpile, which it claims to own for the purpose of its nuclear fuel cycle plan, is becoming an "international security concern.""There are particular concerns that it could provide a rationale for nuclear weapon ownership to North Korea, which has nuclear nonproliferation as a goal," he said, adding that the Donald Trump administration "also shares these concerns."
According to Aug. 2017 figures from Japan's Cabinet Office, the country possessed no less than 46.9 tons of plutonium (9.8 tons at home and 37.1 tons overseas) as of late 2016. Assuming the use 8 kilograms of plutonium for a single nuclear warhead, the amount is enough to produce around 6,000 atomic bombs.Japan's ability to possess such a massive amount of plutonium as an ostensibly "non-nuclear" state has to do with its past nuclear fuel cycle policy. The nuclear so-called "dream energy plan" predicts the ability to produce electricity indefinitely without extra energy inputs through the use of a fast breeder reactor (FBR) – a special form of reactor using plutonium – and the reprocessing of spent nuclear fuel. This has allowed Tokyo to explain that its plutonium stockpile exists to provide FBR fuel rather than to make nuclear weapons.But in Dec. 2016, Japan decided to decommission its Monju FBR, and while plans have since been made to develop a new FBR, the chances of success are seen as very slim. This means Japan now has a massive stockpile of plutonium – and ostensibly nowhere to use it.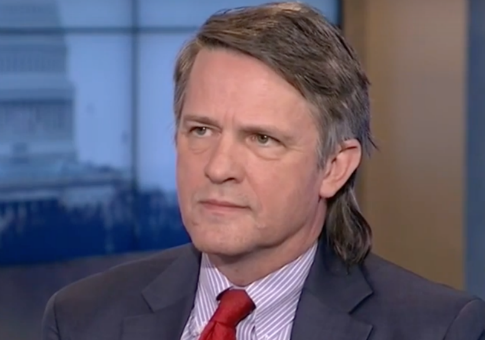 Thomas Countryman, former US Assistant Secretary of State for International Security and Nonproliferation
Countryman suggested the current situation in Japan could end up a stumbling block toward North Korea-US negotiations toward "complete denuclearization" of the Korean Peninsula."When [the US and another countries] try to convince North Korea to give up on its nuclear weapons, it could reply that a neighboring country [Japan] is extracting plutonium," he said. Countryman insisted that Japan should "reduce its plutonium reserves and withdraw from its nuclear fuel cycle plan."He also called on Japan to take the lead in "calling on China, North Korea, and South to freeze [spent nuclear fuel] reprocessing activities in East Asia.""That would increase trust in it as a nuclear nonproliferation leader, and it could play an important role in verification of North Korea's denuclearization," he suggested.
On Japan's refusal to abandon its nuclear fuel cycle policy, Countryman said, "With the huge amount it costs for management and safety measures, it doesn't pay off.""Japan needs to look objectively at the costs," he stressed, adding that the Trump administration "is like the Obama administration in its concerns about Japan's surplus plutonium."
US gave Japan right to process plutonium in 1987
At that same time, some questions should be raised on whether the US is in a position to fairly criticize Japan for its massive plutonium stockpile, as it is the US that granted Japan the right to reprocess nuclear fuel – uniquely among non-nuclear states. Since the 1987 signing of an atomic energy agreement between the two sides, the US has given Japan the authority to extract plutonium from spent nuclear fuel. After 30 years, that agreement is now approaching its expiration date on July 16, but the decision to automatically extend it has already been made. If the US were to nullify the agreement, Japan would immediately lose its right to engage in reprocessing.The Tokyo Shimbun observed that the Japanese government had "spent close to 13 trillion yen (US$117 billion) in money paid by the Japanese public in electricity and other taxes on a nuclear fuel cycle plan to reduce overseas dependence for energy resources.""But with major advancements in renewable energy using solar and wind power, the rationale [for the nuclear fuel cycle plan] has vanished," it suggested.The administration of Prime Minister Shinzo Abe has said it plans to maintain its nuclear fuel cycle policy and develop a new FBR despite the various difficulties it faces. Its message reads as a commitment not to let go of Japan's plutonium reserves now that it has them.
By Gil Yun-hyung, staff reporter.